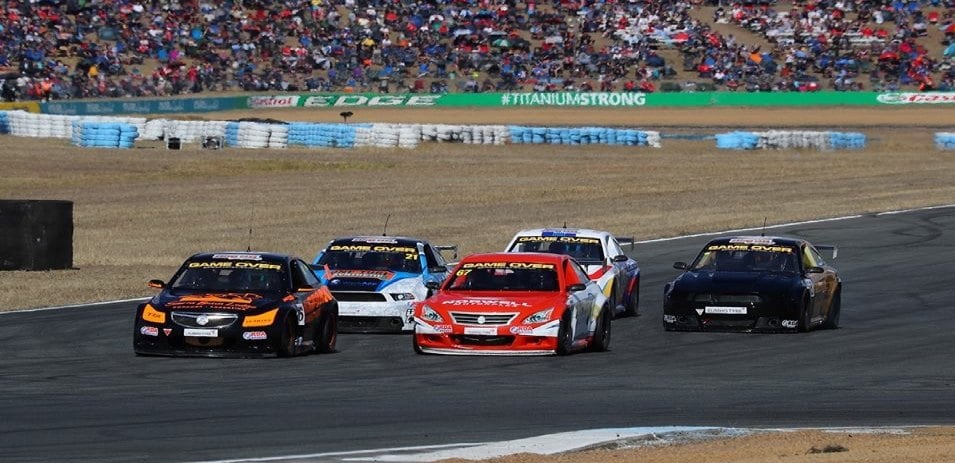 Kumho Tyre Motorsports Racing News in Australia
Besides, basketball, cricket, swimming and NRL, motorsports have caught their own clout in the Australian sports community. Many people have loved watching fast cars. Let's not forget that the highly-acclaimed movie "Running On Empty," which was one of the best race car movies to date has gained a huge reputation not just to the Australian moviegoers, but to the whole cinema industry as well.
From the movies to the real-life track action, motorsports contribute to a massive chunk of how car racing is seen in Australia. Engine, tubing, accessories, and valves play a part in creating not just fast cars but efficient cars. Often overlooked by starting motorsports enthusiasts are tyres: racing slick tyres, wet racing tyres or treaded tyres.
Tyres are as important in motorsports racing. And in the recent news, superb
Kumho Tyre
was featured in one of Australia's biggest motorsports events.
Kumho Classes to Feature at Shannons Nationals Sydney Motorsport Park
Two of the Kumho Tyre supported categories will be featured at Sydney Motorsport Park for the Nationals Series. Australian Prototypes and Aussie Racing Cars will compete over Saturday and Sunday, September 22-3. Aussie Racing Cars Championship is close with Kyle Ensby, Joel Heinrich, and Kel Treseder separated by only 5 points with two rounds to go.
The Australian Prototype Series will feature two of the new Honda-powered Wolf GB08CN sports cars which have proven to be very quick since arriving in Australia this season.
Having the largest market share of 5.3% in Australia, Kumho tyres consider replicating its success to other regions including the UK and parts of Europe. With this resounding success, Kumho Tyre Co. will exclusively supply the Australian Super 3.
Kumho Tyre
has shown active support in motorsports and continues to deliver quality, according to David Basha's statement in the GoAuto Ecsta PA51 performance tyre launch, "If you go back to the start, tyres are a low-interest product, a low-involvement product, so 99 per cent of the public has very little knowledge and very little care; it really comes down how well you get the tyres on the shelves of the tyre dealers."
Interested in motorsport tyres? To learn more about tyres, read on our articles at
https://primetyres.com.au/
. If you want to order a tyre now, call us at 043 8130 338.